Explore our extensive terminal network
We are commited to providing our customers with exceptional supply reliability.
We believe that supply reliability is about offering our customers peace of mind, product availability, integrity and a commitment to the highest standards of business operations. Through Fawley refinery, and our robust network of pipelines and terminals, we strive to supply our customers with the fuels they need, where they need them. Our dedicated product quality team follows industry-leading processes to ensure that product integrity is maintained from refinery production to terminal loading. Our commitment is that all the fuels we supply are in strict compliance with applicable governmental laws, rules and regulations.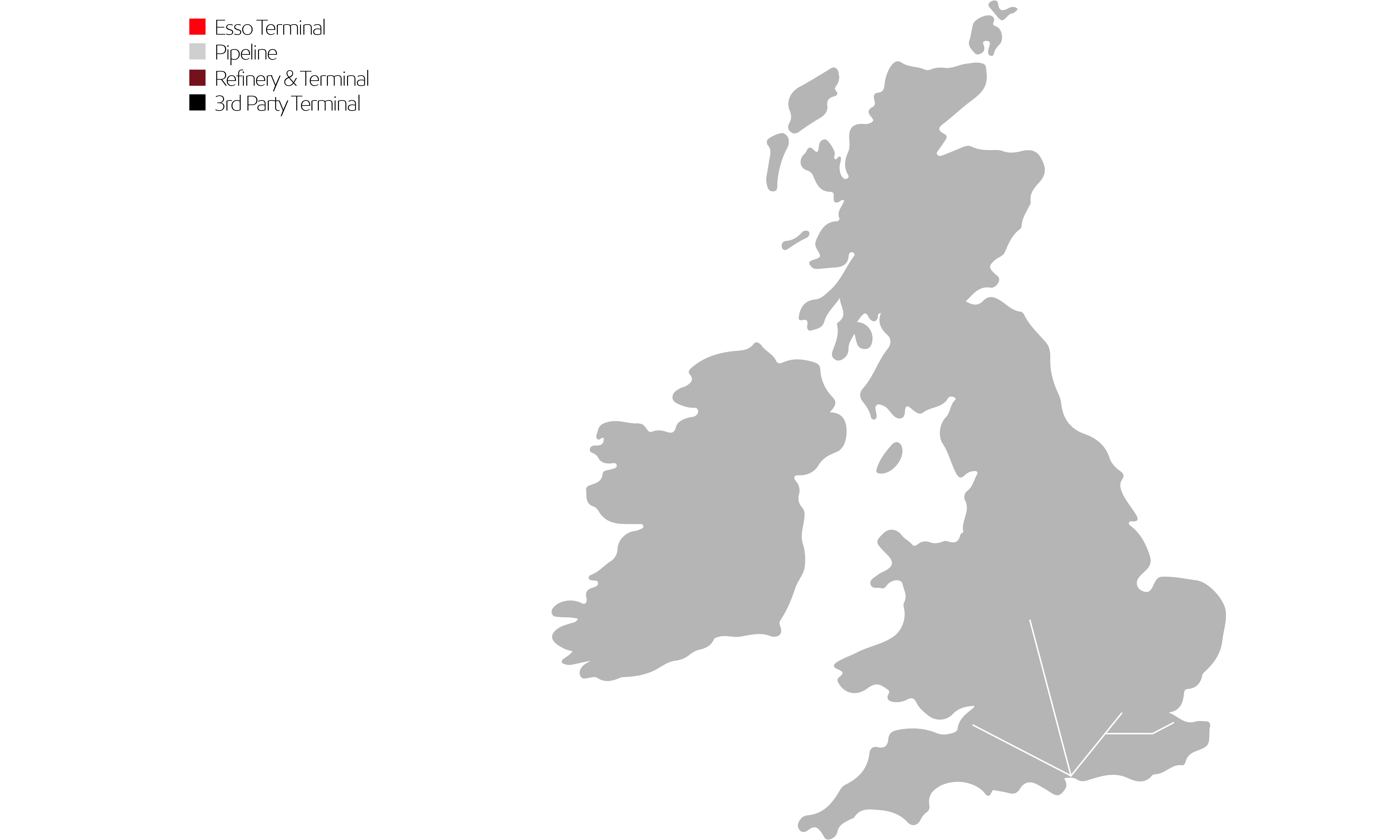 Avonmouth Terminal

Birmingham Terminal

Hythe Terminal

Purfleet Terminal

West London Terminal

Get more out of your Esso Card™
Find out how we can help you save time and money with Esso Card™ for your on the road fuel demand.
Find out more by discovering…
Reach out to us and our team of experts will work with you to find a wholesale fuels solution.
Explore our other websites
Mobil Lubricants

Heavy duty engine oils and commercial vehicle lubricants, promoting fuel economy and long engine life. Mobil Delvac™ a leader in engine oil technology for commercial vehicles.

ExxonMobil Marine Fuels

We offer our customers a full range of high quality marine fuel oils backed by more than 100 years of experience and innovation.